Summer is here and it's time to log some serious hours in a beach chair. A perfect summer day for us starts by loading up our beach bag with design books and shelter magazines (and our cooler with cold drinks). Then we hike down to our beach chairs and stay put until sunset. Heaven.


Whether you are heading for your own beach house or just camped out in the sand dreaming of the perfect vacation home, Rooms to Inspire by the Sea by Annie Kelly (photos by her husband, Tim Street-Porter) is a great source of inspiration.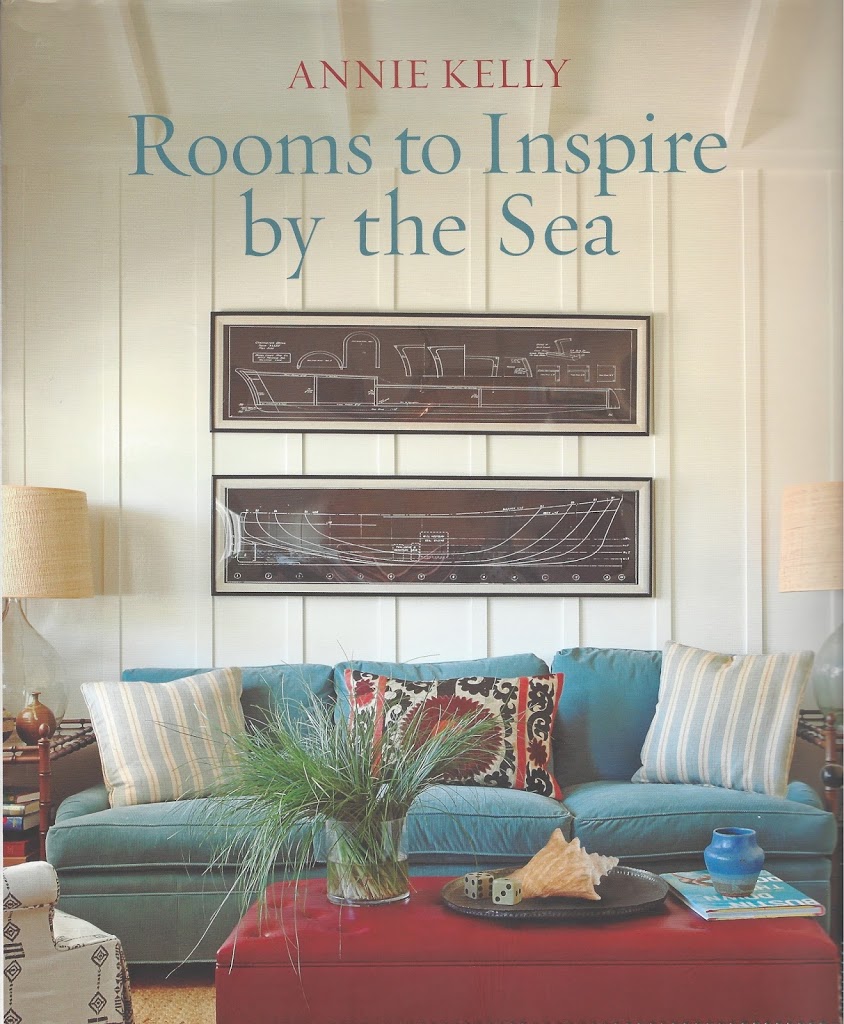 The styles in this book are as varied as the homeowners, but the designs have one thing in common — they are all about relaxing, casual spaces that provide maximum opportunity to escape the fast-paced urban routine and connect with nature.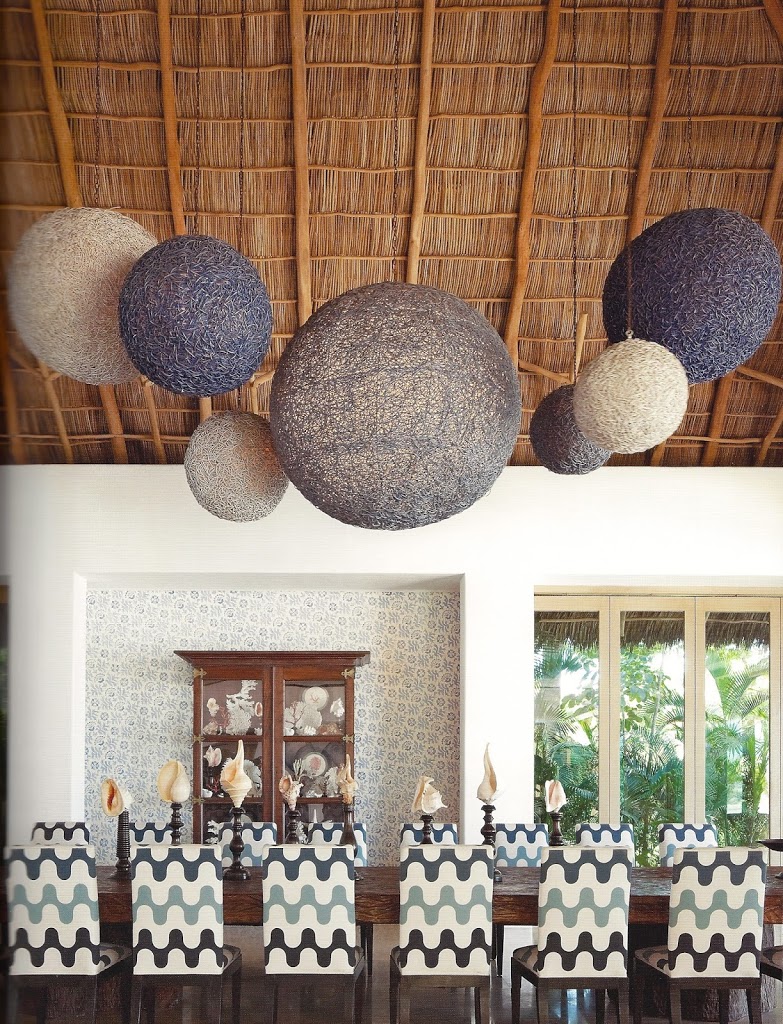 The
Martyn Lawrence Bullard
fabric on these dining chairs reminds us of waves and provides a nice graphic element. We also love the raffia balls hanging above the table. The traditional curio cabinet in the background is filled with seashells. Vacation homes are a great place to indulge collections and seashells are an obvious choice for a beach house. We like the way the mixed materials and graphic fabric create enough balance that the room would feel natural off the shore as well.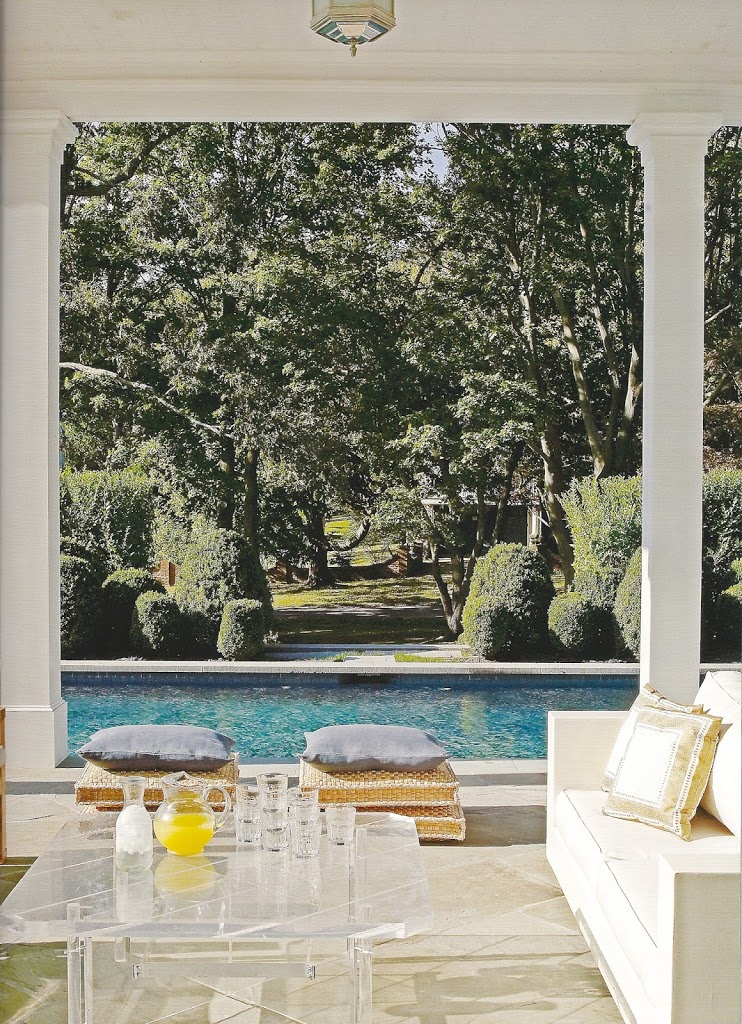 Outdoor living space should be just as comfortable as indoor rooms — maybe more so in a vacation home where your main responsibility is to relax. Who can resist spending the entire day sitting here? We like the use of lucite to ensure that the cocktail table does not detract from the view.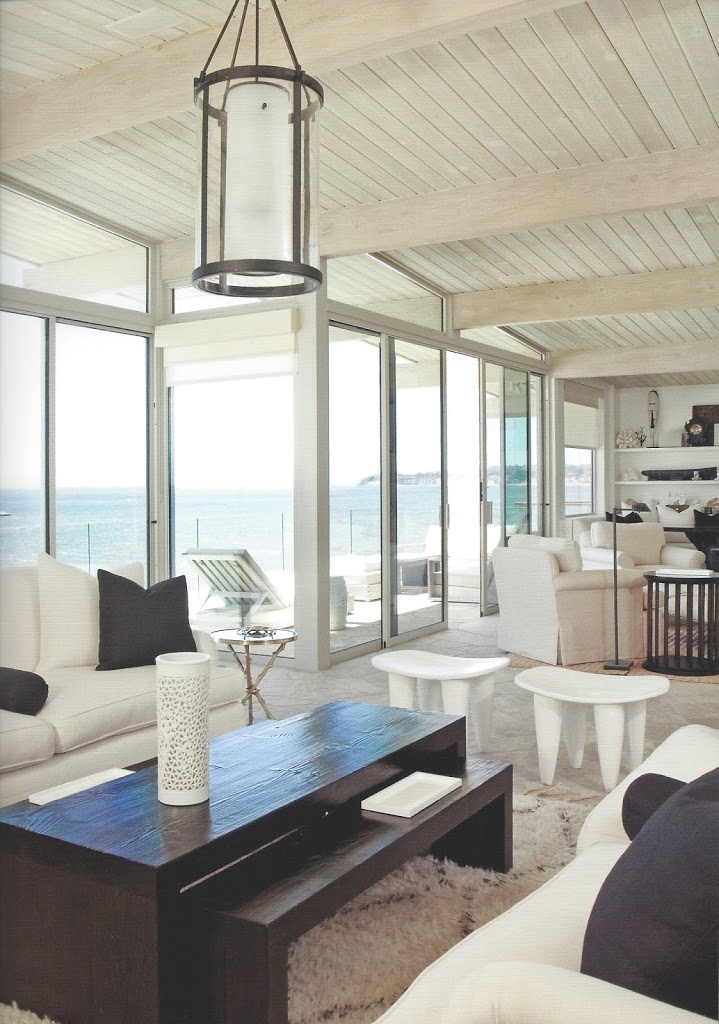 Creamy white also ensures that your design does not diminish your view,
paired neatly with black in this Malibu beach house.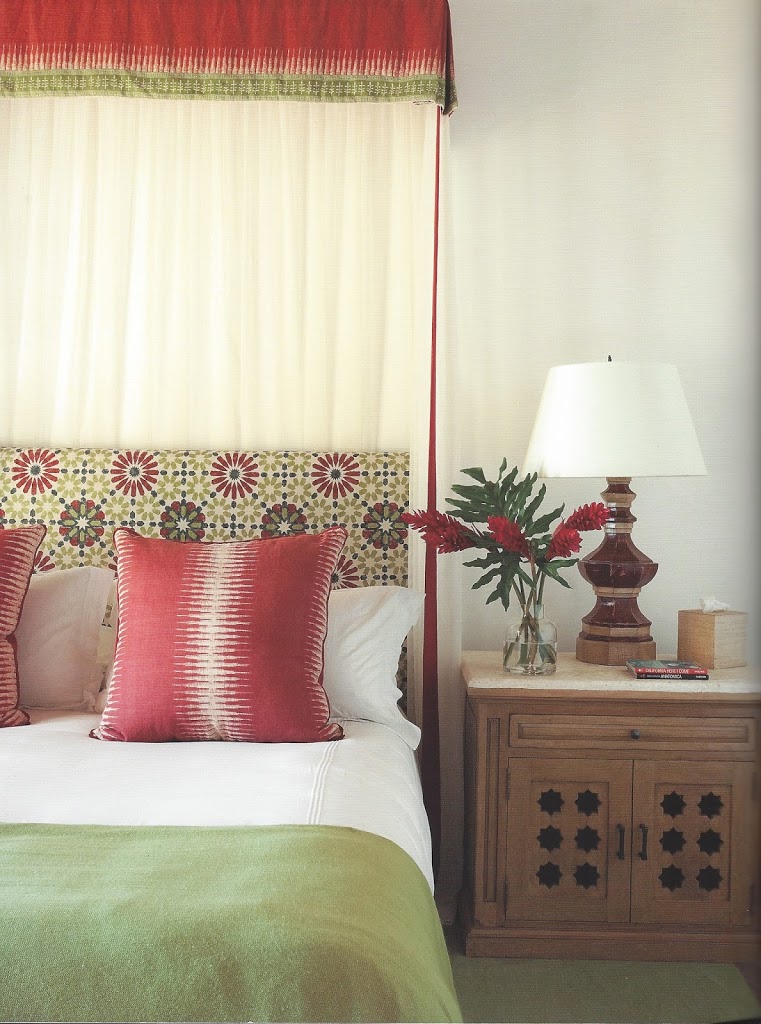 Blue and white is a classic combination in beach houses, but it is also refreshing to see alternatives like this guest bedroom (by Martyn Lawrence Bullard) which provides a relaxed, spa-like atmosphere.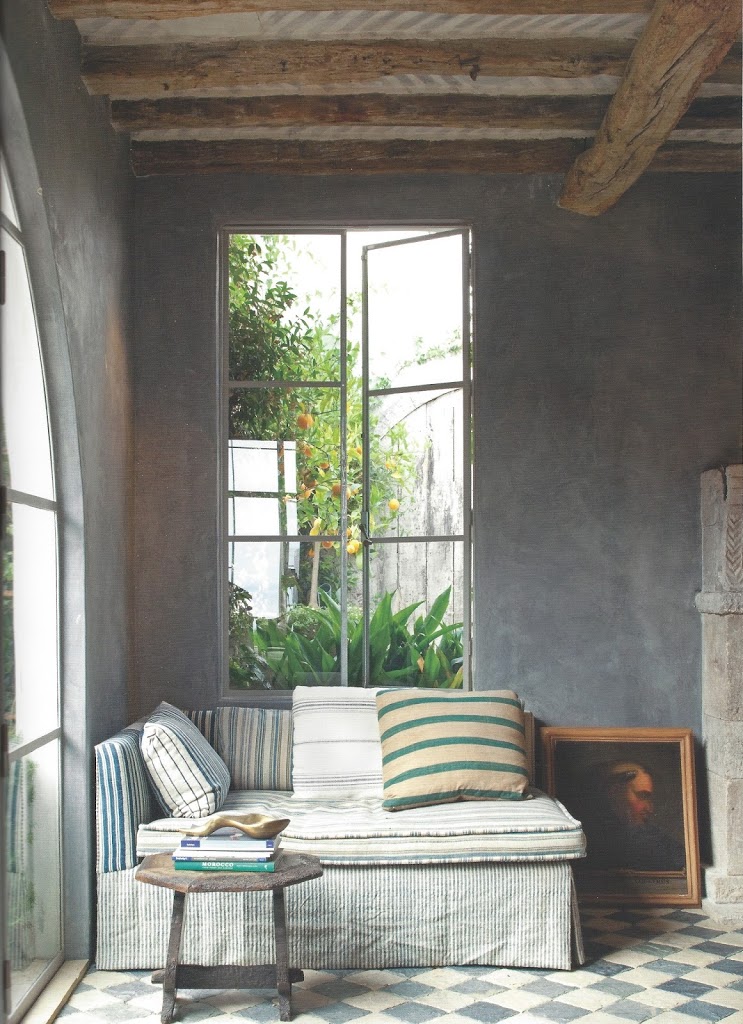 We love the vintage feel of this room in Richard Shapiro's Malibu beach house
Sea, sun, surf, sand and great design. It's the perfect combination for beach chair bliss.
So go ahead and add some design books to your beach bag this summer. You'll come home with great inspiration. And maybe a little sand…
Do it!
P.S. Stay tuned for some personal summer spaces and vacation home client projects from Whittington Design Studio. We love summer!