Our four days at High Point Market went by in the blink of an eye and we're still reeling from all the fabulous furnishings we saw. We took enough photos to share with you for weeks to come but we thought we would start with some "Best of Market" awards for 2014:
Best New Product:
Best New Collaboration:
Best Face (Runner Up):
Best Silhouette (with a surprise):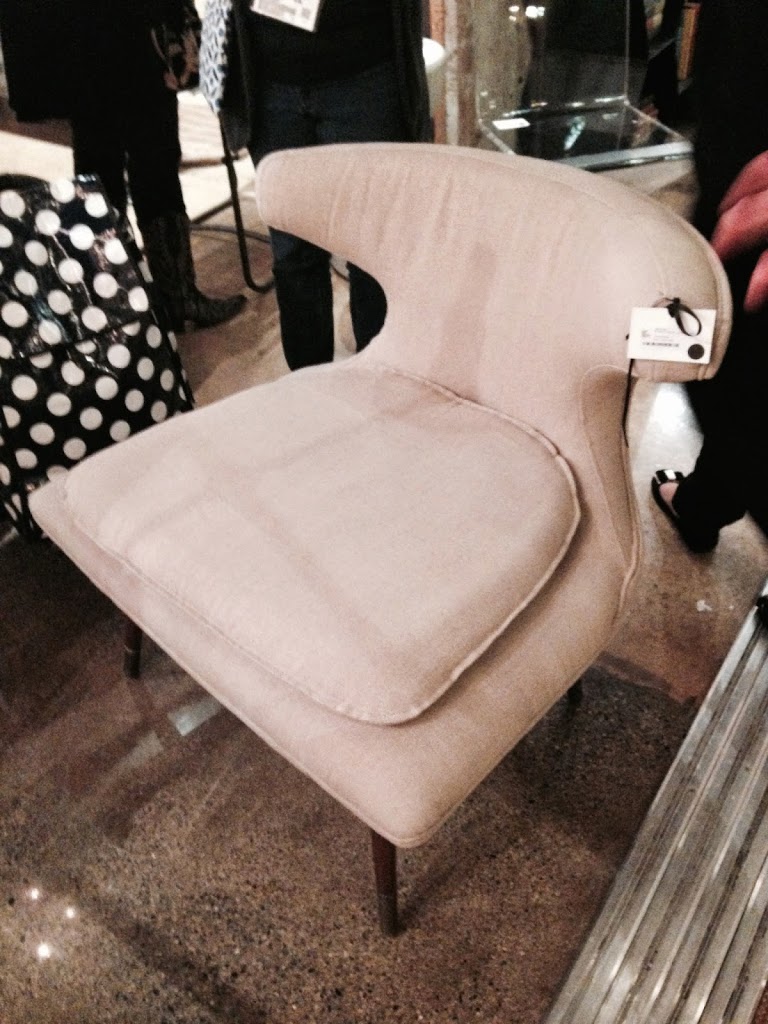 Noir chair with cushion.
Noir Chair without cushion.
Best Tabletop Texture:
Oly Studio Anni Cocktail Table with Faux Bois detail.
Best Wall Texture:
Best Intersection of Functional and Cool:
Best Modern Take on an Ancient Style:
Best Pop of Color: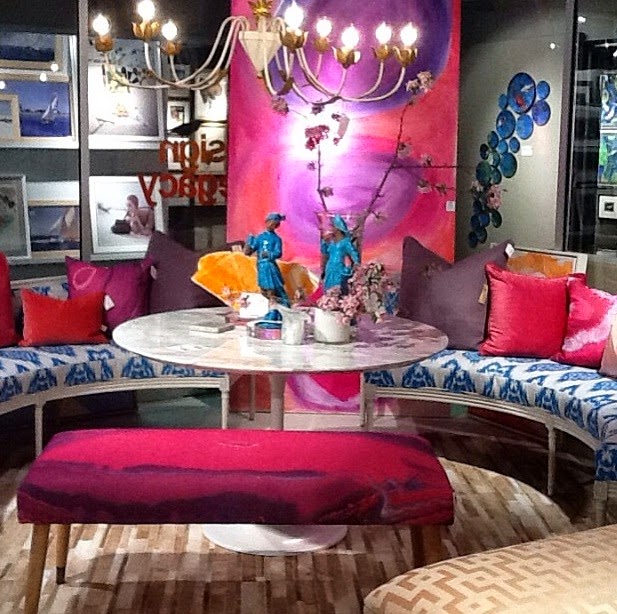 Design Legacy
And Best Use of Radiant Orchid:
Design Legacy
Best Phone Photo:
Best Last Minute Effort to Include a Hot Trend:
Four Hands brings in a little agate to dress up some place settings.
Best Wall:
Best Place to Hide Your Habit:


Best Place to Take a Nap:
Chaise Lounges by Bernhardt Furniture
Best Overall Couple
: Mel +
Thom
Or Kate + Wire Man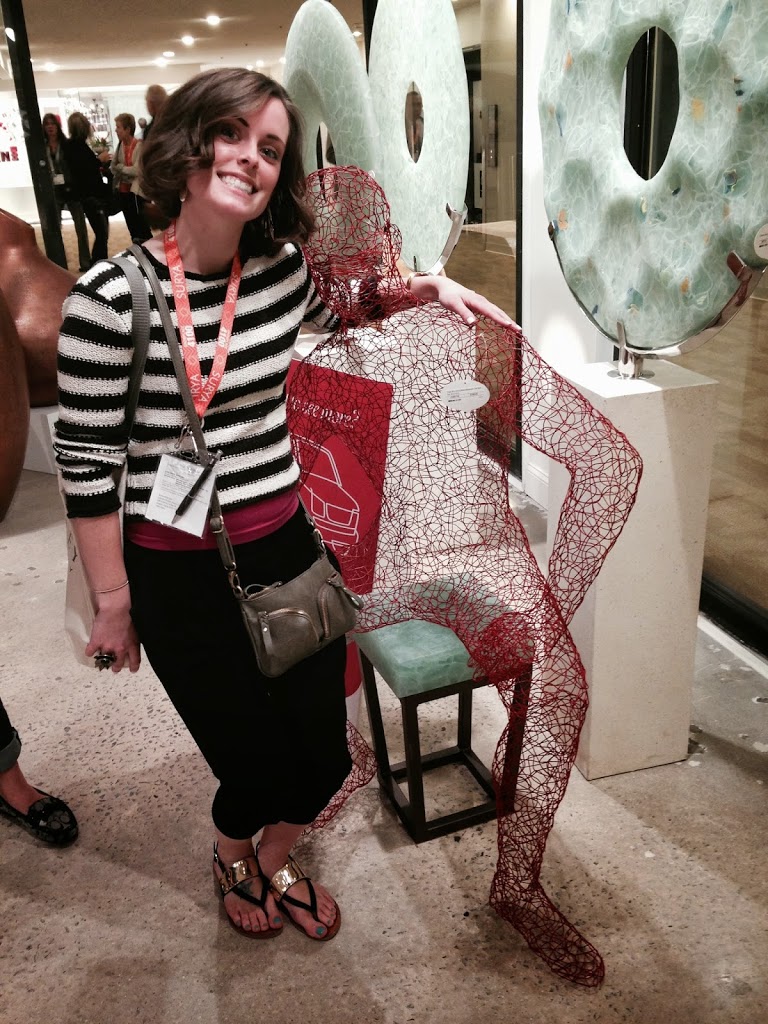 Best Hair Accessory: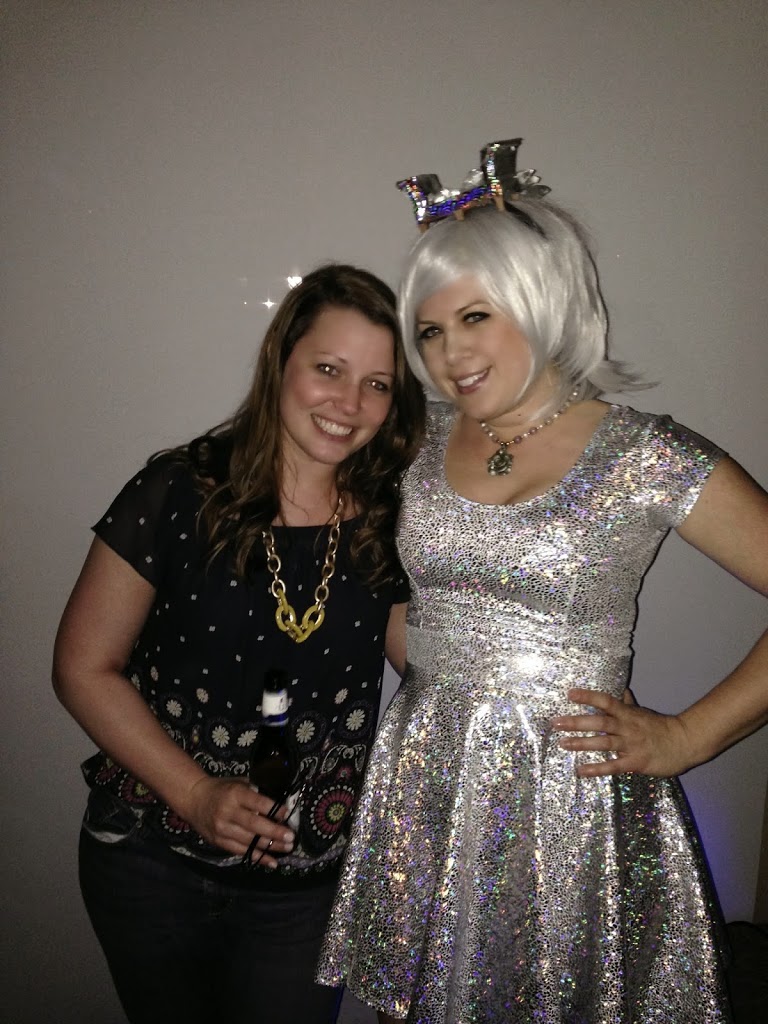 The DJ we nicknamed "Silver" sporting a couch headband.
Best Dance Floor Selfie
:
Print Works Bistro
We had a great time in High Point but now we need a break….good thing we've got one coming!
We're heading out for Spring Break soon, but come back and see us in a couple of weeks for some of our favorite vacation photos and even more market stories — we have a whole bunch of great lighting to share, and much much more! In the meantime, check out our Facebook and Twitter feeds.
Enjoy your Spring Break!