McLean artist Gisela Miller's abstract landscapes will be featured at Whittington Design Studio-KH Framing Fine Art and Custom Framing Gallery from September 15 to October 13, 2010. Please join us for an opening reception with the artist on September 23, 2010 from 4 to 8 pm.
"Imagined Landscape VIII"
"REMEMBERED LANDSCAPES" presents a solo show of internationally recognized artist Gisela Miller's paintings. The show features abstract landscape paintings done on site in New Mexico and Maine. Miller was greatly influenced by the colors, light, air, clouds, and water of these two distinct locales. Some of the paintings were executed in a unique paint/mono print technique.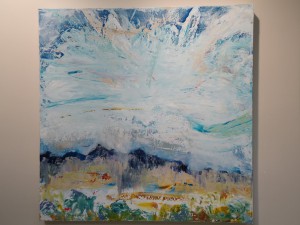 "Western Skies"
Acrylic on canvas
30 x 30
$1600
"It's a unique process to paint a landscape from immediate memory, instead of plein air, or from a photograph. This method allows me to abstract the wonderful features of these incredible areas of our country," says Miller.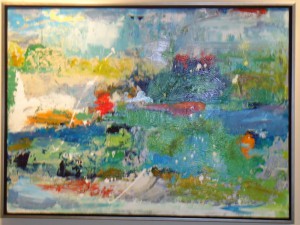 "Red Moon Rising"
Acrylic on canvas
20 x 22
$2200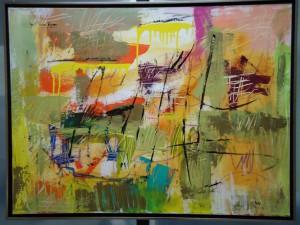 "Taming the Ego"
Arcylic on canvas
40 x 40
$2200
Gisela Miller has shown at the Naples Museum of Art, Naples, Fl., the Boca Raton Museum of Art, the von Liebig Art Center, and the Torpedo Factory in Alexandria, Virginia. Ms. Miller's work is in collections in Europe and the U.S.