Great Christmas trees, from a design perspective, usually boil down to a cohesive color scheme. The continuity of one, or complimentary colors on the tree and within the context of the rest of the room is what turns this holiday decor staple into a truly fabulous design element.
Get inspired to trim your tree like a designer with these color-coordinated Christmas trees:
Multiple colors can be fabulous too. What makes these trees work so well is how carefully the colors have been mixed together.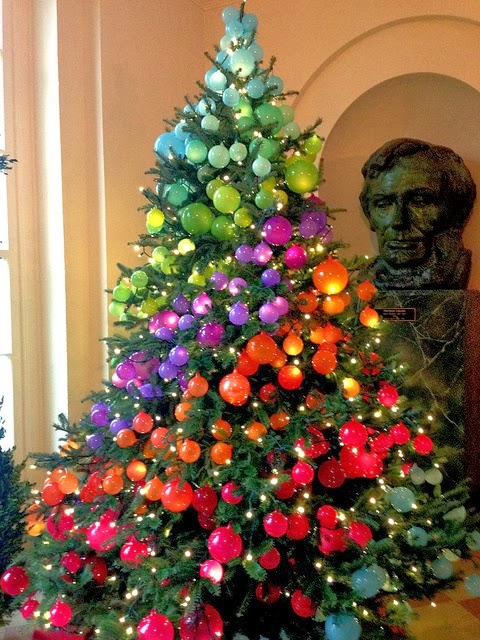 White House Rainbow Tree
Via
So go ahead and trim your tree with color-coordinated style this year. You may have to put up a separate children's tree for all those hand-made beauties that don't quite fit your design scheme, but it's totally worth it!
Do it!