Some of our favorites from our second day scouring showroom floors for fabulousness….
Our favorite showroom of the day was Julian Chichester. Their new Colourist Collection is beautiful in person and available in any color.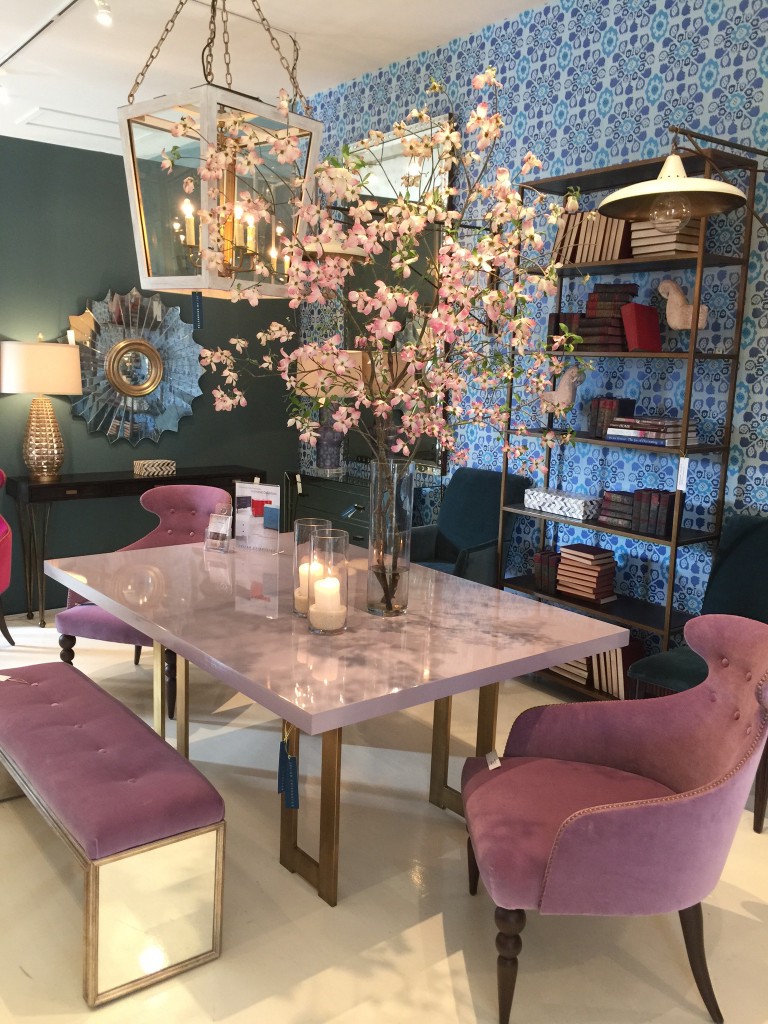 Gorgeous art at Emporium Home.
Mel falls in love with a Dransefield and Ross pillow every year.
A Bernhardt chair with a sexy back.
Good dog! Wendover Art.
More good Wendover Art.
Fun rug from Chandra – our last stop of the day and home to the nicest showroom staff (even though it was closing time).