Some companies have holiday parties, but we like to celebrate the season with a design field trip. Last weekend we took a trip to Philly to check out the Christmas decorations at one of our favorite retail stores, sample some of Philadelphia's cuisine and line up for the annual
Galbraith & Paul
sample sale.
Hand-painted fabrics, wallpapers, pillows, light fixtures and some very dreamy rugs all at deep discounts. It's a mad house filled with gorgeous fabric and fast-moving bargain hunters. We got some tips from a veteran ahead of us in line (the pendants go first, know what you want, head to the scrap table as fast as you can because the largest pieces fly off the table, etc).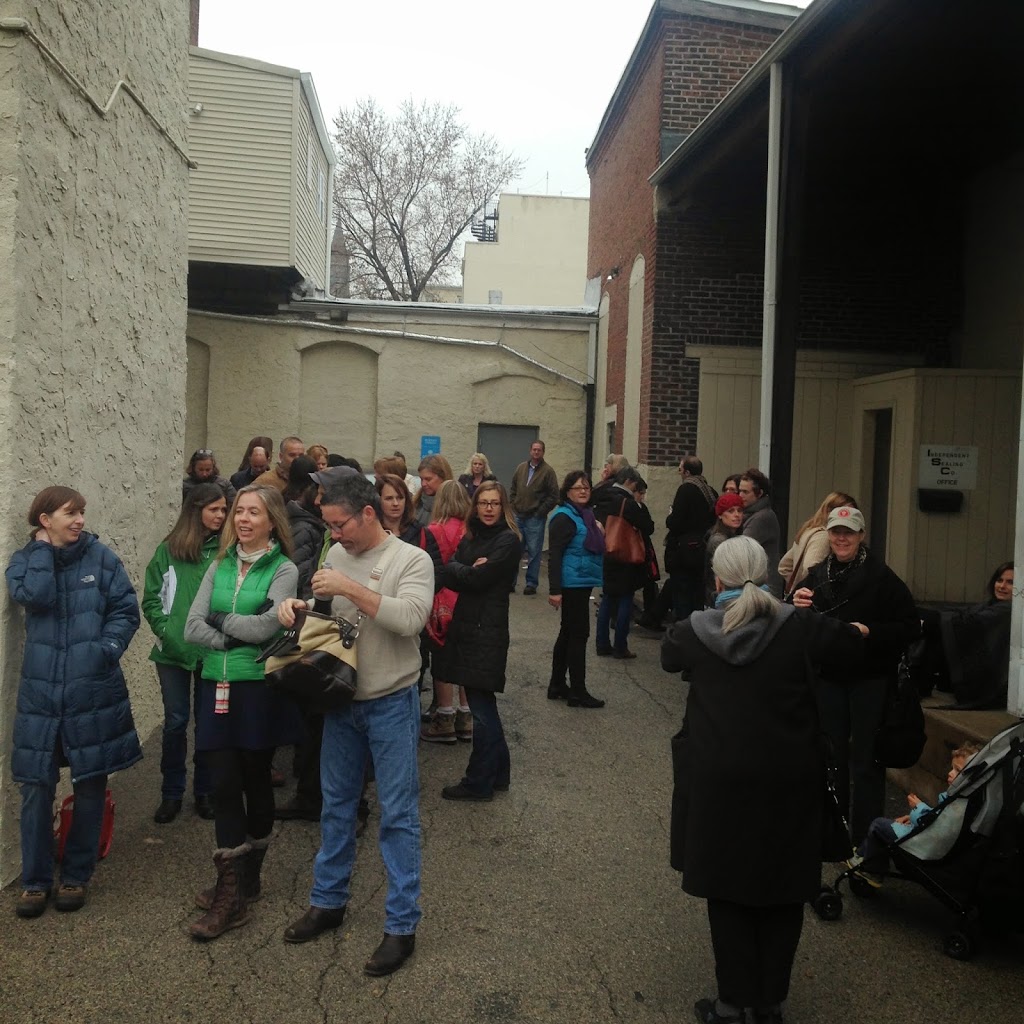 There were some seriously hard-core shoppers there with printouts and game plans. Some people brought a crew along (including kids) to fan out or hold onto the goods while they rummaged. One lady even worked the line with a trash-bag wrapped drum shade from last year that she was hoping to unload (the same pendant appears in the photo below, far right).
Angie demonstrated her strong wrist as she flipped fabrics with the veterans. Those samples were flying fast. The larger pieces would work for pillows but most people were collecting the fabric by the pound for crafts and quilting.
Rug samples were sold by the piece to fashion into unique area rugs.
Regulars told us they use duct tap to connect the squares, but you can also purchase carpet binding tape online through companies like Flor.
Tallying our selections.
Some of the latest designs from Galbraith & Paul pinned onto the workroom wall.
Did we mention this fabric is hand-painted? The whole space has the feel of an artists' studio (in fact, they had artisans selling their wares in the back). Paint splatters were everywhere and even their bathroom was decorated with paint sample cans.
The rugs are gorgeous…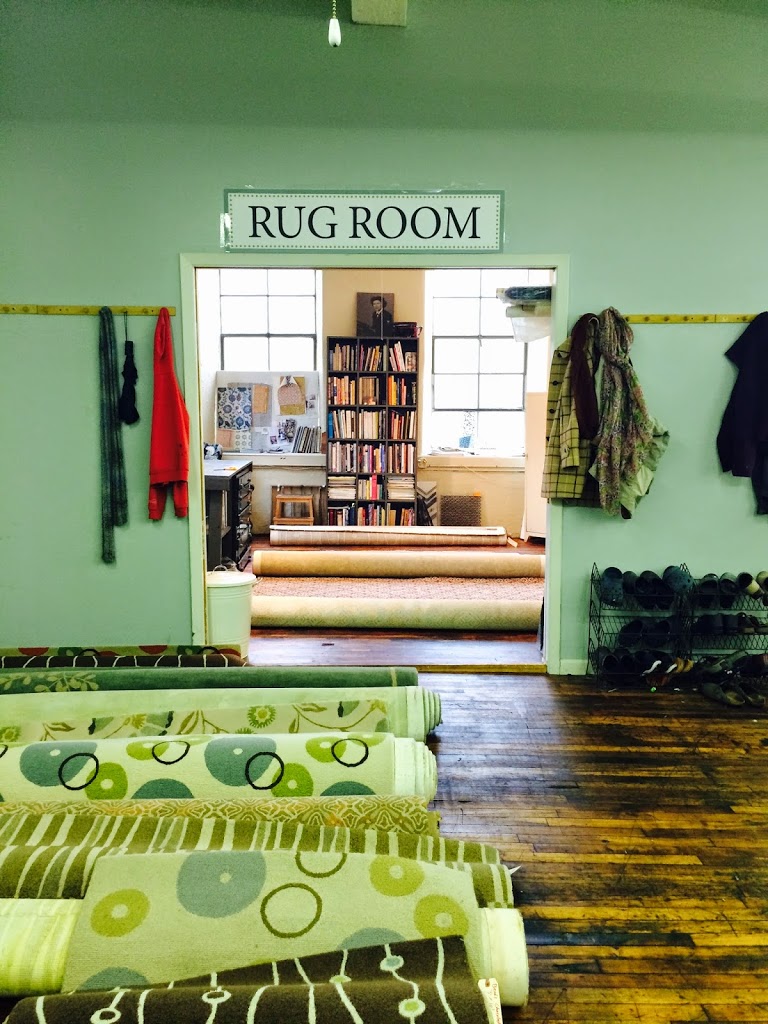 A sale like this is part design, part shopping, part spectacle, but mostly sport — you have to move fast. A unique experience for sure. If you like Galbraith & Paul, it's a fun outing to visit their annual sale. You can talk to Kate for Philly restaurant recommendations.
Do it!