Stop by Whittington Design Studio this Thursday, October 21st between 4 and 9 pm for our fall studio and gallery event. We will be featuring the latest design trends, fabrics and accessories in the studio and will also be showcasing easy tips to get your house ready for the fall weather.
Cocktails and light appetizers will be served. We hope you can make it and bring a friend!
We have updated our studio store front with our favorite fall trends – adding warmth, texture, and organic elements! Here are some key items we used to accomplished this look. All of which are on sale in our storefront and will be available to purchase at the fall event!
To achieve this warm look start with a sofa in a neutral fabric and modern features like the square arms and exposed tapered legs.
Sofa in neutral, warm fabric
$1499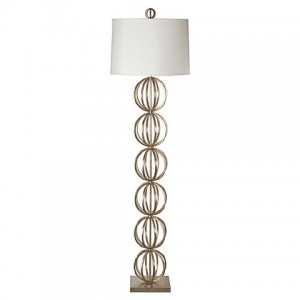 Next, work on your lighting and accessories. This metal floor lamp adds a different texture and material to the space, which also adds depth and interest.
Metal Ball Floor Lamp
$250
Use throw pillows in a variety of patterns and colors to mix things up. Pillows have the ability to completely change the look of a space. They are also easy to store so you can change them out every season!
Night Owl Pillow
$143
Artwork can make or break a room, but the most important thing to keep in mind when purchasing art is how it makes you feel. This barn painting is perfect for our space because it evokes a sense of warmth as well as the idea of the fall harvest.
Artwork
$575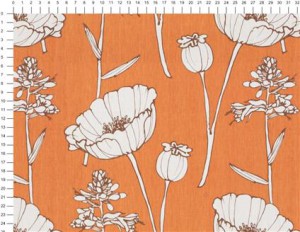 Draperies are an easy way to refresh any room for the upcoming season. Try using a seasonal color like orange to really make the windows in your room stand out!
Adding accessories to an end table is a quick and easy way to transform your space. We love organic accessories like the driftwood turkey and gourde. The picture frame is even made from reclaimed wood!
We love the beautiful sky blue color against the gold trim. Mixing in blues with orange is a fun combination you won't get tired of this fall.
Reclaimed wood frame
$60
Here are some other fun fall accessories available in our storefront!
This makes a perfect host/hostess gift and is also great for tailgating or having a picnic this fall.
Burlap Wine Bottle Carrier $7
Large and Small Ceramic Birds – in blue and green colorways.
Large: $22
Small: $12
Our gallery is featuring new artists as well. Stop by Thursday and enter our raffle to win a personalized portrait of your pet by artist Linda Hendrickson with the purchase of a $10 raffle ticket. All proceeds will benefit ASPCA.