At Whittington Design Studio we believe art is an integral part of design. Art has the ability to transform a room aesthetically, while serving as a reflection of your personality and style. Our new collection exhibits a wide variety of traditional, transitional and contemporary art. Displaying original works from local Arlington artists, as well as prints, giclees and children's art, the gallery has something for everyone. We believe art exists in various forms, and the unconventional can sometimes be the most inspiring.


This is an original work by Arlington artist Gisela Miller, titled Evening Glow. We have several pieces of Miller's art in our new gallery and love her use of texture and color to create depth and illusion.
All Problems Are an Illusion of the Mind,
by Gisela Miller.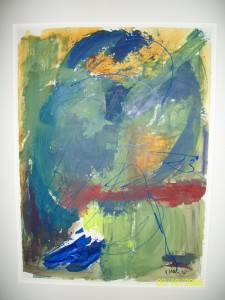 This work, titled Diving Board, is an original piece by Arlington artist Sabrina Cabada. Her use of color and solid brush strokes help convey a sense of mystery and tranquility in her work.