You don't have to follow the yellow brick road to find luxe, sophisticated green this year. Pantone's 2013 Color-of-the-Year is Emerald and it's breaking out all over the place. We've seen rich emerald greens on the fashion runways and red carpets for a while now, and — since interior design often follows fashion — it's a sure bet that emerald green will start making an appearance in more residential, commercial and retail spaces.
We've always loved green (Melanie was born a Green after all), so incorporating the color of the year will be as easy as clicking our heels together.
Here are just a few of our recent inspirations for bringing a little of the Emerald City into your home:
Emerald green makes a big impact on a front door (such a great way to make a statement). This door looks grand enough for the Wizard himself!
We love this super-saturated wall and the velvet cushion would make a great perch for Toto.
Forget what the Wizard said and pay some attention to what's going on behind the curtain — emerald green drapes are dreamy against a dark gray wall.
I'll get you my pretty! The Goddess Chandelier from Currey & Company puts a little Emerald City glamour over your table.
These drapes and pillows make a wicked combo — hope that lamp base won't start hurling apples at us!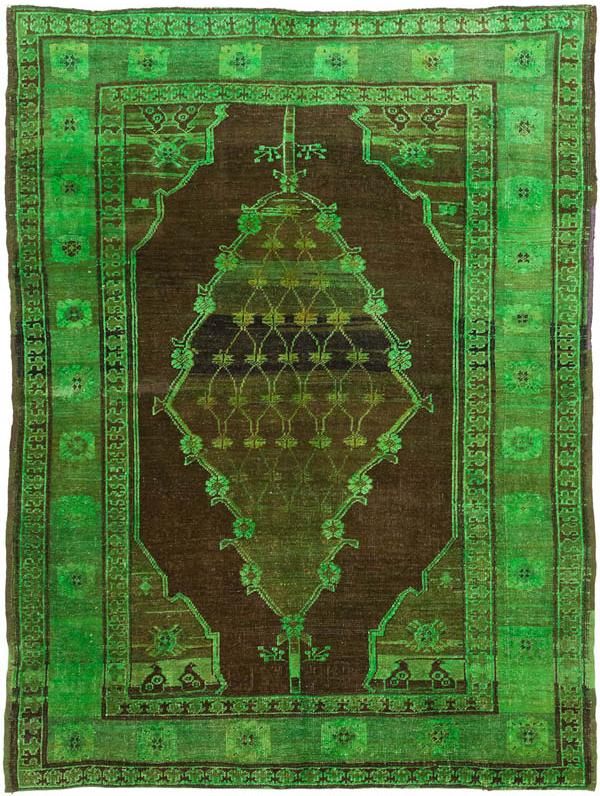 Photo: ABC Carpet & Home
If we were re-shooting The Wizard of Oz, we would drape this rug from ABC Carpet and Home over the shoulders of the cowardly lion to help him get some courage.
And maybe have Dorothy follow the emerald carpet runner up the stairs!
So click your heels together and take some inspiration from Pantone — or the Wizard — and add a little emerald to your life.
There's no place like (your) home.
Do it!
P.S. Need a drink? These jewel-tone vodka glasses are a great way to add emerald to your cocktail hour!