On October 28, the Arlington Free Clinic will host it's annual benefit gala.  We love to support a good cause, and we love an excuse to party too, so in support of this year's Cuban-themed gala, we got together with our client (and friend) Tracy to create a Cuba-inspired bar cart to auction off at the gala.  To pull the bar cart together, we hosted a happy hour last week with all of our friendly neighborhood clinic supporters. Folks came out to mingle, enjoy some Cuban delicacies, drink a cocktail or two, and donate money for a great cause.  Come on inside and join the party!
Kate worked her usual magic with the flowers:
Caterers brought in delicious Cuban food.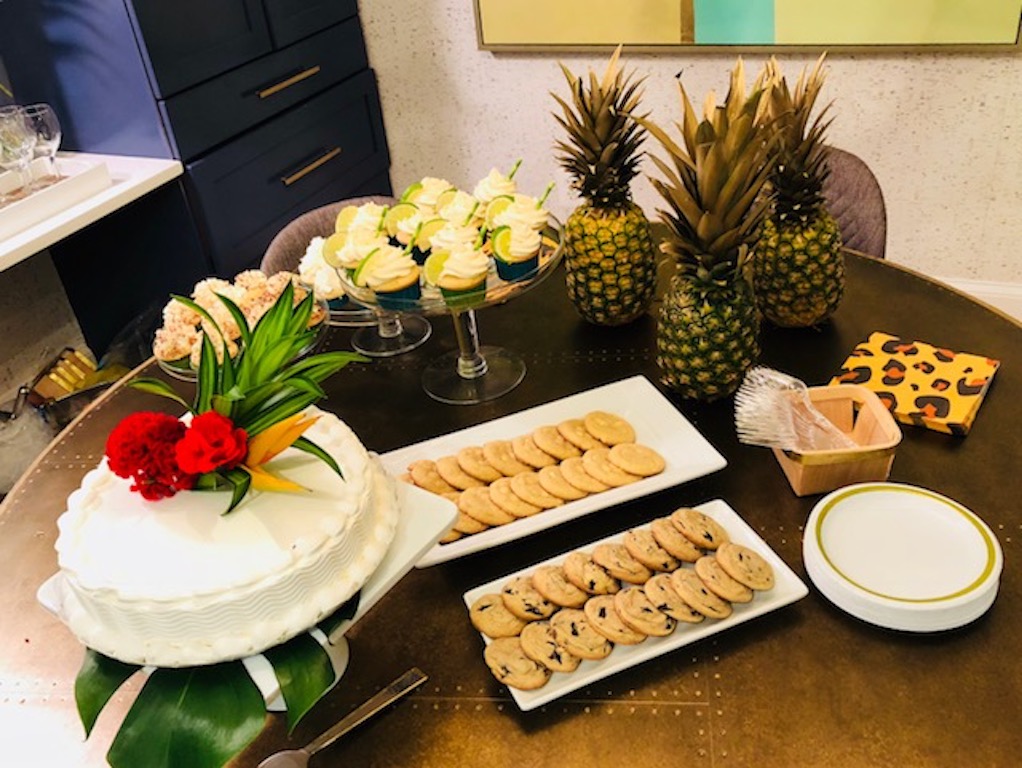 And of course, there were drinks!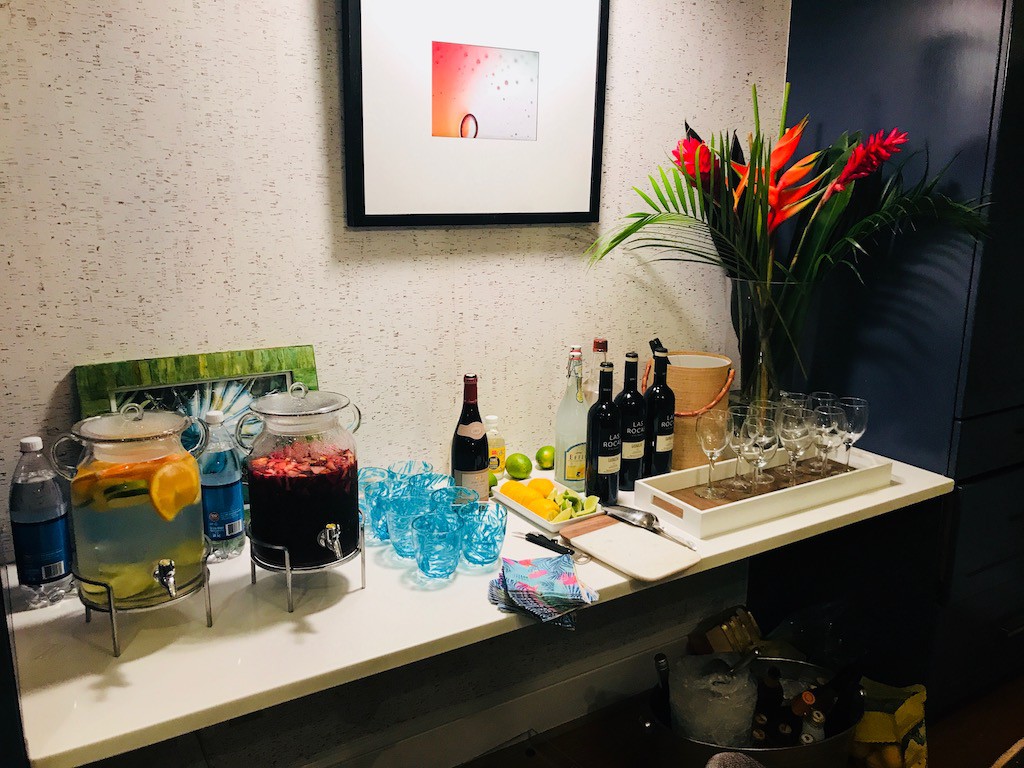 Thanks to everyone who came out to support The Arlington Free Clinic!  The gala is sold out, but you can still get your hands on some great items by bidding online.  Or just make a donation to support a healthy community.
¡Dale!