The statement wall has been a bit of a design trend of late. It's not unlike the old standby accent wall (where one wall is painted a different color as a focal point), but the statement wall is much, much cooler. It also does not have to be limited to one wall! There are so many different ways to go with a statement wall — from paint to paper to decals to stencils to wood — but at the end of the day they all add up to the same thing: a fabulous way to add pizzaz to your space.
Check out some great statement walls:
Paint Treatments
Pattern Play
Stripes
Stencils


Peel and Stick Decals
Magnetic & Modular
We saw Nine6 Design's magnetic wall system at High Point Market last spring.
They would be perfect for an office or playroom statement wall!
Textural
Architectural
Paper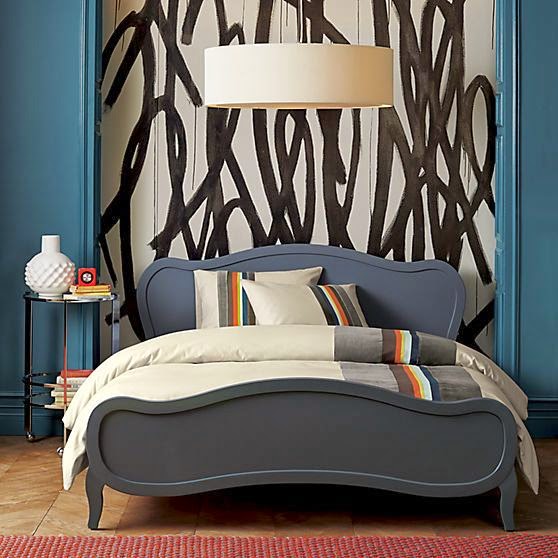 CB2 carries a fun line of self-adhesive wall paper that you can paint on yourself for totally original statement wall options.

CB2 Self Adhesive Wall Paper
Or the traditional wall paper route can also make a great statement:
This wallpaper reminds us of the set from ABC's Once Upon a Time – a very appropriate statement wall for the evil Queen of the enchanted forest.
So go ahead and make a statement by adding a little personalized flare to your walls. It's fun, fabulous and — depending on your skill level — a fast way to make a big impact.
Do it!