Join us for our annual match game:  If you liked it on the red carpet, you'll love it in your home!
At the top of many best-dressed lists, statuesque Emma Stone pulling off an acid green gown by Elie Saab.
The Oscars 2015
Lady Gaga's organic red hair piece is the perfect match with her red lips.
via The Gloss 
Best Actress Julianne Moore in ivory Chanel with floral detail.
via Vogue
Felicity Jones in a shimmering gown by Alexander McQueen.
via New York Times
Shimmering and appropriately named "Hollywood" Credenza by J Alexander.
Laura Dern in a shapely metallic Alberta Ferreti gown.
via New York Times
Scarlett Johansson in emerald green Versace with statement neck detail.
The Oscars 2015
Emerald green Dauphine TV Cabinet with statement brass detail.
Shine by Sho
Cate Blanchett in a black Margiela Coutour gown with a turquoise statement necklace on top.
via New York Times
Duralee Shelby bench with turquoise seating on top.
Gwyneth Paltrow in a soft pink gown by Ralph & Russo
via New York Times
Petite Anna Kendrick in custom designed coral silk by Thakoon Panichgul.
via New York Times
Petite Twig armchair with customized coral silk fabric by Oly Studio
Reese Witherspoon chooses classic black and white for her custom gown by Tom Ford.
The Oscars 2015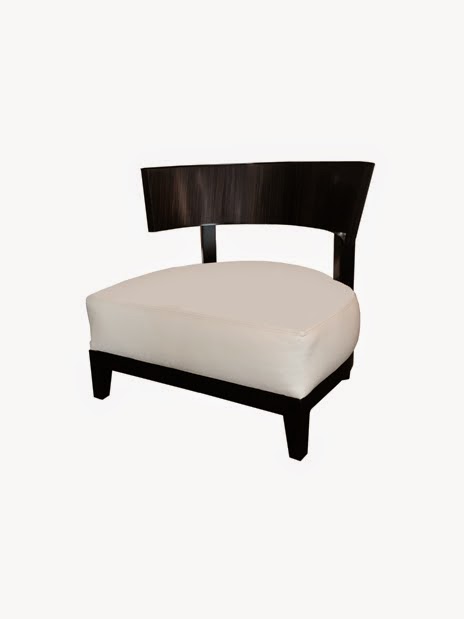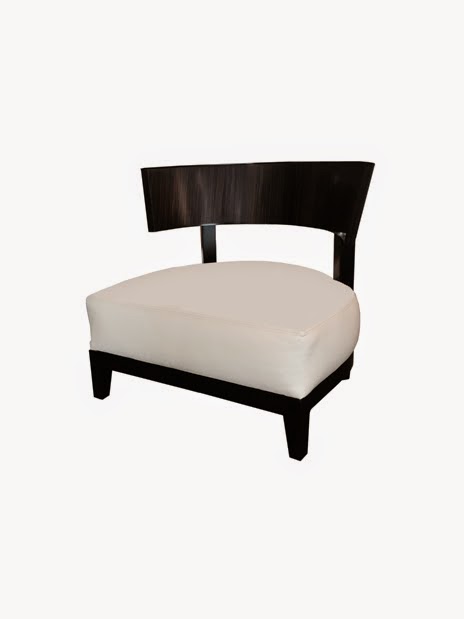 Maccaser Lounger Chair in classic black and white by J. Alexander
Kerry Washington in a shapely and textural cream-colored gown by Miu Miu.
via New York Times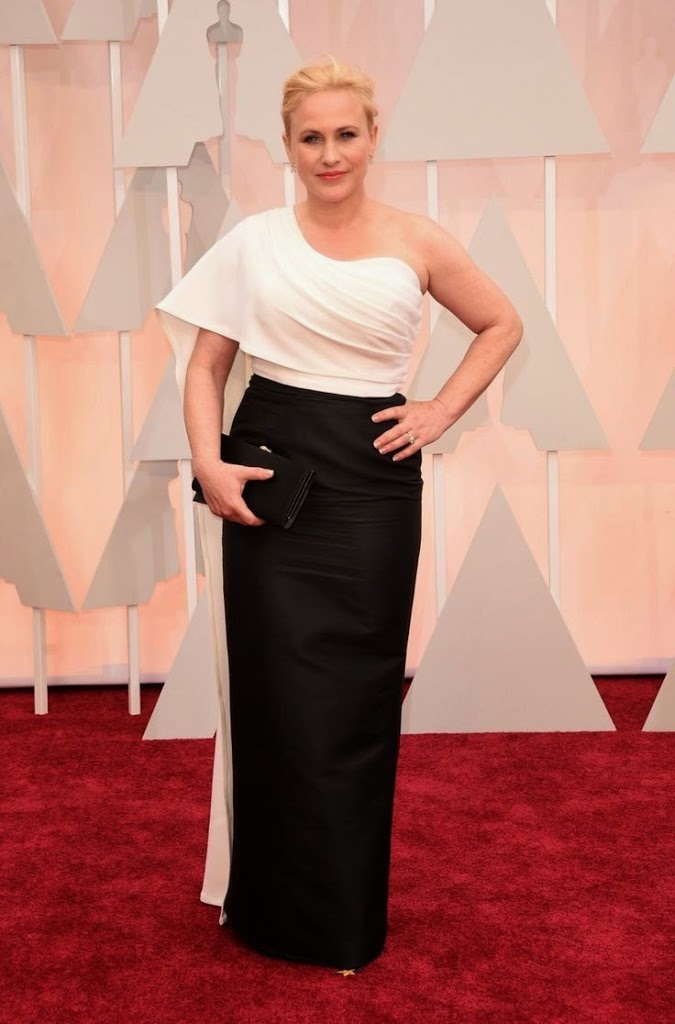 Best Supporting Actress Patricia Arquette with white on top and black on the bottom.
via New York Times
Heisman lamp by Arteriors with black on top and white on the bottom.
Lupita Nyong'o dripping in a pearl covered custom gown by Francisco Cosca of Calvin Klein Collection.
The Oscars 2015
Malibu Chandelier dripping in pearly white beads by Ro-Sham Beaux
Elegant Marion Cotillard in Dior Haute Couture with cutout detail.
via Vogue
50 Shades of Grey star Dakota Johnson in a striking red Saint Laurent gown.
The Oscars 2015
Striking red J. Alexander chair featured in our 50 Shades of Grey inspired blog.
Lovely legs beneath the Fabia Arm Chair.
Made Goods
Let's not forget the men…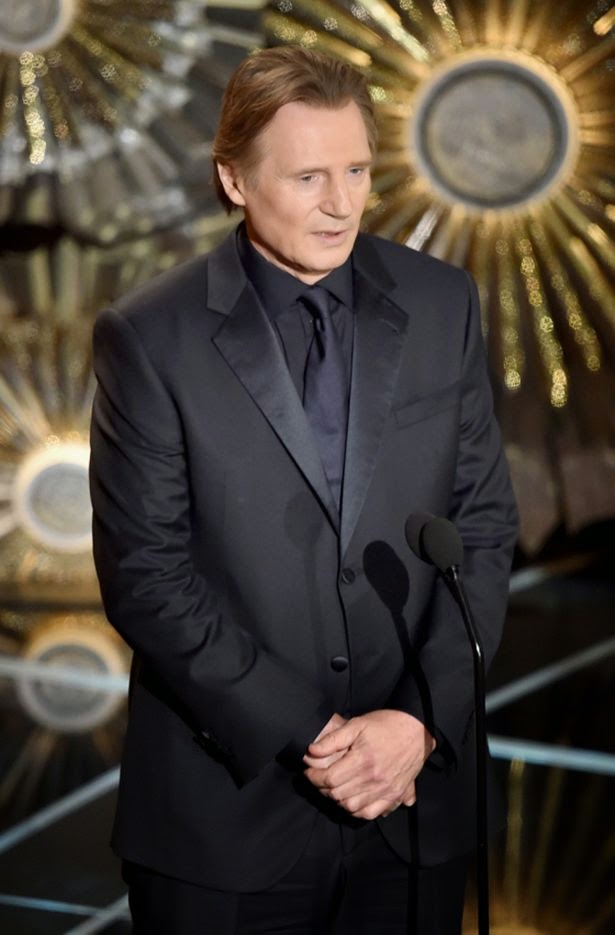 Liam Neeson in super sleek black on black.
Fashion + design = a match made in heaven!  Tell us, which look was your favorite?