It's the most wonderful time of the year!!!
The leaves are falling, you're stuffed with turkey and it's time to get ready for all those holiday parties. Stop by the store and take a look at the new holiday items. These accessories are a must have and they are perfect for a festive host/hostess gift.
This white ceramic luminary looks beautiful in a window or even as an accessory on a bookshelf or console.
White Christmas Tree Luminary
$18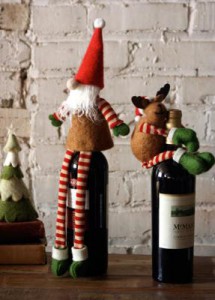 These wine toppers are so cute!!!
Leggy Santa Wine Topper
$10
Moose Bottle Hugger
$12
Add a touch of sparkle to your tree with these festive ornaments.
Moose Ornaments
$6
Take a break from your ordinary towels this season with these festive dishtowels.
Holiday Dishtowels
$15
Add a little pop of green to your space with this handcrafted wood frame.
Green and Walnut Frame
4 x 6
$67
How cute are these reindeer aprons? They make a perfect gift for your little chef!
Child's Reindeer Apron in White
$17
A touch of gold will instantly create a little holiday cheer in your home.
Brown and Gold Circles Frame
4 x 6
$50
We really love the combination of gold and red in this frame.
Red Damask Frame
4 x 6
$52
These dipping bowls are adorable and also make a great gift. Try them at your next holiday party!
Merry Moose Dipping Bowls
$22
The Buddha head is a great accessory for a sideboard, console or cocktail table and make a great gift for your design savvy friend!
Buddha Head
$42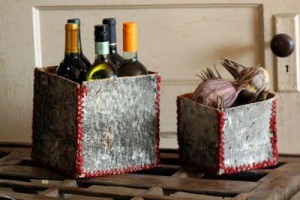 The Birch Nesting Boxes are a fun way to store anything from wine bottles to holiday ornaments. The red yarn detail makes them a perfectly festive accessory.
Birch Nesting Boxes, set of 2
$30
The jingle bells are about 4 inches round and look beautiful hanging on a door knob or even just sitting on a coffee table or built in.
Iron Jingle Bell
$14