A piece of art can totally transform the look of a space. It can add exciting color to a dull wall or add softness and comfort to an empty room. We have a great line of art prints that are available through one of our to-the-trade resources. Who knows, a piece of art could be just the thing you have been looking for to pull your room together! You don't have to be an art expert to know what you like… so go ahead and take a look!
Good Dog III
These dog prints would be so cute in either a kids room or a casual family room. I love how the dogs are off-centered. It looks like they are walking into pose for the artist!
Good Dog IV
Good Dog VI
Organic Beauty
I like how the petals of color seem to float across the canvas.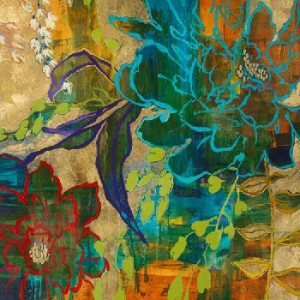 Wild Flowers
I love the turquoise detail of the flowers. That color never gets old!
Free Style
Blue Wind
This reminds me of a calm day at the beach. Nothing beats that!