Travel is so good for the soul. The rest. The relaxation. The inspiration. Whittington Design Studio (and our clients) travelled far and wide this spring. Here are a few of the great pictures we brought back for inspiration.
The clouds over this Grand Canyon shot look like a painting. The vastness is breathtaking. And speaking of paint, the striated rock is like a strip on a paint wand. Terra cotta anyone?
Table cloths hung for sale at craft markets near Berlin Falls along the Blyde River Canyon in Mpumalanga, South Africa. Batik fabrics are all over South Africa and so many of the prints are worthy of reproducing here at home.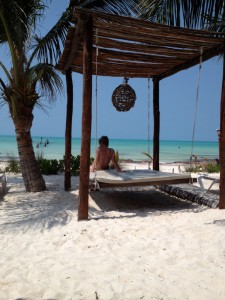 Handmade Yucatan vine lanterns in a beach cabana on Isla Holbox, Mexico.
We love integrating natural materials in our designs.
So go ahead and hit the road for some design inspiration — or send us a favorite travel photo and let us find the best way to bring the vacation look you love into your home.
Do it!
p.s. Speaking of travel, check back in a day or two to hear about our next trip!