Sometimes the challenge in designing a room is not just about the fabrics and finishes.  Clients regularly need solutions to problems that require a little extra creativity.
Versatile Family Play Space #1
The Challenge:  Our McLean client wanted a fun, family-friendly game room that could fit their space and easily be converted into alternate use.
The Solution:  Custom-designed, custom-sized ping pong table built by hand and painted a high gloss lacquer for durability.  Remove the nets and you have a work table, dining table or buffet table for parties.
Versatile Family Play Space #2
The Challenge:  This client in Country Club Hills wanted a sophisticated grown-up lounge that would stand up to the wear and tear — and storage needs — of their 3 children.
The Solution:  Custom-built cabinetry that converts from beverage storage to toy storage with the slide of a panel door.
Versatile Family Work Space
The Challenge:  An Arlington client wanted to transform a former playroom into a family study hall, with room for three desks and lots of storage.
The Solution:  Ikea cabinetry and countertops create child-friendly work space on one side of the room, while a stylish grown-up desk and sitting area occupy the other side.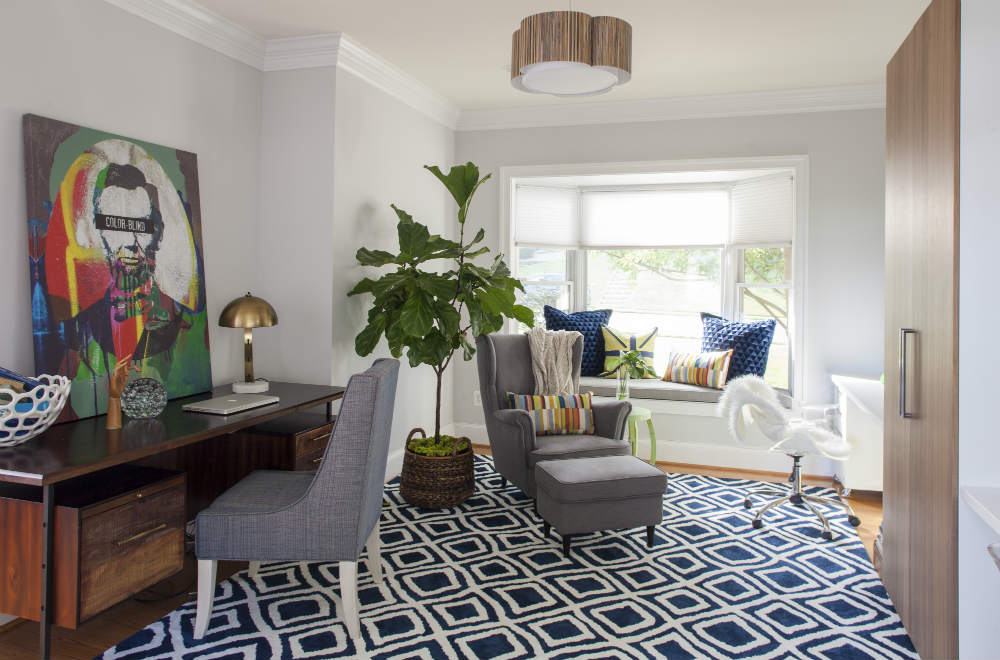 Porch Transformation
The Challenge:  Transforming a screened-in porch into a stylish outdoor living space without looking at miles and miles of white-washed brick.
The Solution:  Custom-built barn door painted a bold navy to break up the space and create a fabulous focal point.
Stylish Storage
The Challenge:  Designers have a lot of stuff.  Fabric samples, carpet samples, look books.  The list goes on and on and on.  But, because we are designers, we like things to look nice.  Even our storage units.
The Solution:  We designed the storage unit in Mel's office using Ikea kitchen cabinetry, custom hardware and a marble top.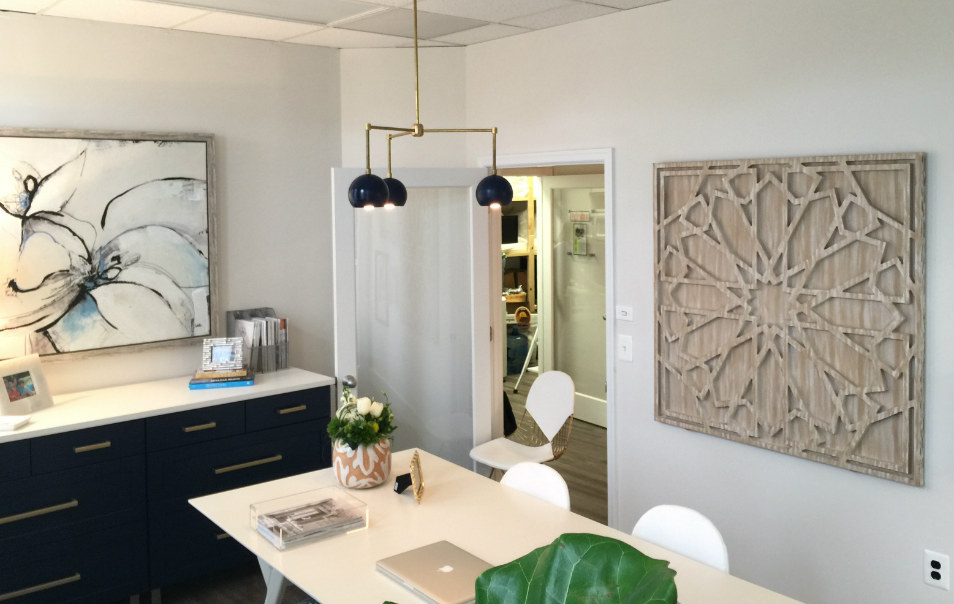 Soft, Centralized Storage
The Challenge:  Our client wanted a durable, wipe-able cocktail ottoman that was comfortable for seating but also provided lots of storage for their children's toys.
The Solution:  We couldn't find exactly the right piece on the market, so we designed our own using faux leather from Design Tex and hardware from Ikea.
What interior design challenges do you need to tackle?  Give us a call for custom solutions!